SW Aviator Magazine is available in print free at FBOs and aviation-related businesses throughout the Southwest or by subscription.




The web's most comprehensive database of Southwest area aviation events.



Featured Site:

A continuosly changing collection of links to our favorite aviation related web sites.





Casa Blanca
Arlington, Texas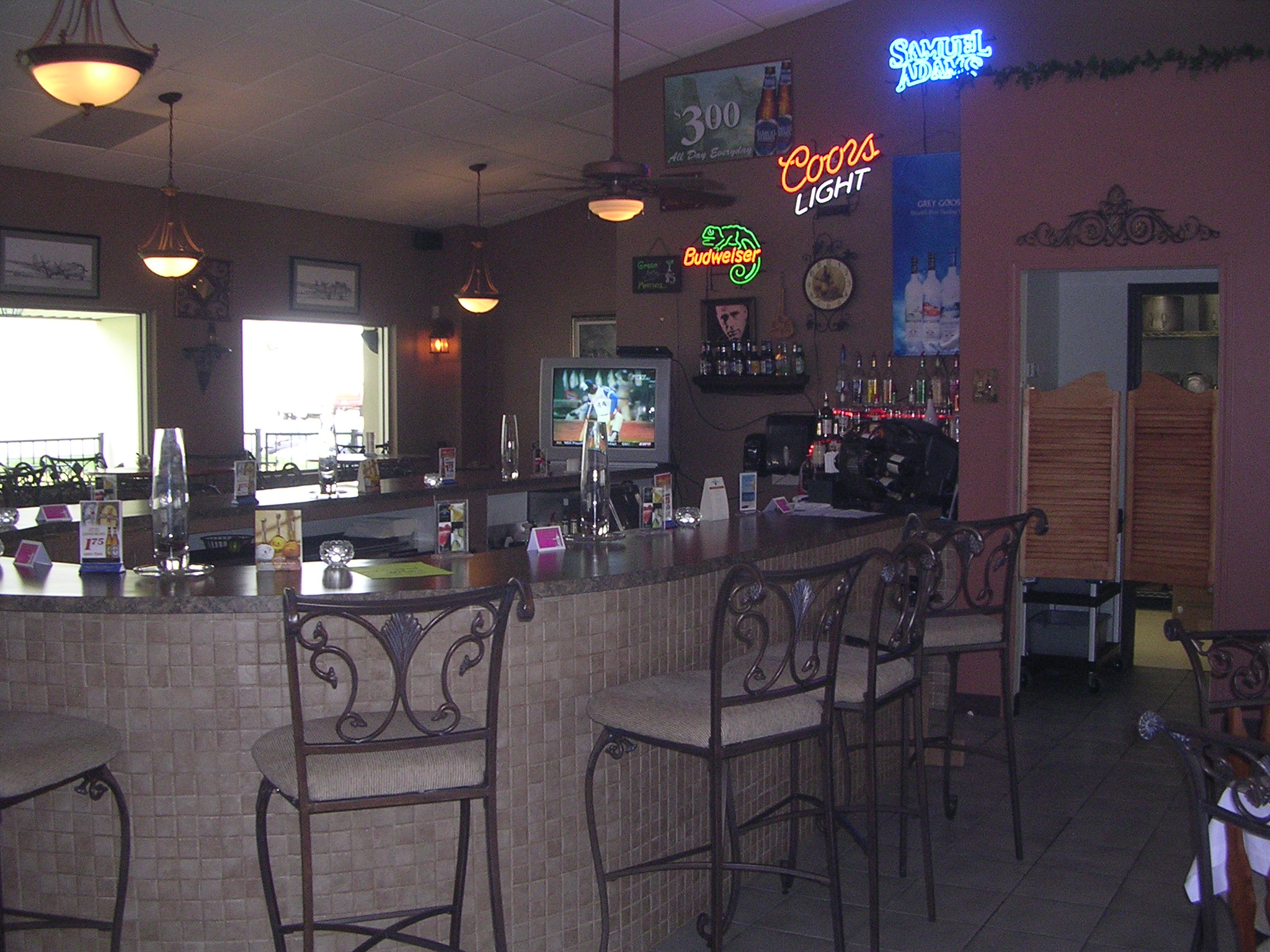 By Jay Wischkaemper

Sitting underneath an inner ring of the DFW class B airspace is the Arlington, Texas airport. Arlington is a busy general aviation field, with an extensive training clientele and equally extensive transient clientele. There are also a significant number of personal aircraft based on the field. Arlington is also the site of a Bell Helicopter test facility (it was out of that facility that the development test flights of the V-22 Osprey were conducted), adding to the interesting mix of aircraft. In addition to its proximity to the DFW airport, which is about fifteen miles almost due north, Arlington is only a traffic pattern's distance from the Grand Prairie airport, which is equally busy. Therefore, pilots flying into either airport need to be vigilant. All that vigilance can work up a powerful appetite.

Arlington is just a stone's throw south of interstate 20 in a major metropolitan area, so there are numerous restaurants nearby, but there is also one that is closer than nearby. It's on the field. Casa Blanca restaurant is located about one hundred yards northeast of the terminal building. It's an easy walk, and one that is well worth it. From the terminal, it's almost impossible to see, and the signage is a little lacking, so asking directions would be wise. The restaurant faces north and is located behind other buildings, but has an adequate view of the end of runway 16, so that departures can be watched and arrivals graded. The busy ramp of one of the training facilities is also located directly in front of the restaurant.

Casa Blanca started its life as a fine dining restaurant, but that concept didn't fly with pilots (pun intended), so a rebirth is now occurring under owner Flo Montoya. Casa Blanca in now a good, hearty airport restaurant during the day that transforms into a sports bar at night. Of course, I guess there's nothing wrong with considering it a sports bar during the day as well, and the pool table and televisions tuned to sporting events would support that thesis, but for my part, during eating time, this place just means plain good food and good prices.

As the Casa Blanca name would indicate, there is Mexican food on the menu. In fact, that's what we ended up getting. The enchiladas were tempting, but trying to get on a sort of health kick, I ordered soft chicken tacos instead. Chips and salsa are extra, so we didn't get them, which is good if you're trying to be good. Demonstrating the flexibility of the kitchen staff, you can have the tacos any way you want. Soft flour or corn. Crispy corn. Chicken. Beef. You name it, they accommodate. The rest of the menu is just as accommodating, and more than adequate. If Mexican isn't your forte, there are the usual burgers and sandwiches, all at prices that make an impoverished pilot smile. Items on the menu average about $6.00. The ribeye steak sandwich will set you back a little more, at $7.75, but for a ribeye, that's not bad. There are six different salads offered, seven sandwiches, three burgers, buffalo hot wings ranging from habanero to mild, and five different Mexican plates. Appetizers include some delicacies you don't find at many places, including fried pickles. I've tried them before, and they aren't bad. Fried and stuffed jalapenos are also on the menu.
Casa Blanca is open from 11:00 a.m. to midnight during the week, and until 2:00 a.m. on weekends. Those hours obviously aren't for the flying crowd, and I'm sure that anyone leaving there at 2:00 a.m. has no business getting near an airplane for several hours.
So the next time you're traversing the country and lunchtime and the Dallas Metroplex arrive at the same time, give this place a try. You'll be glad you did.
The material in this publication is for advisory information only and should not be relied upon for navigation, maintenance or flight techniques. SW Regional Publications and the staff neither assume any responsibility for the accuracy of this publication's content nor any liability arising fom it